March/April 2015 1051
Hillsboro Mile, Apt. 604
Hillsboro Beach, FL 33062
(954) 788-3380
39 Whitney Drive, Woodstock, NY 12498
(845) 679-5526
email: successaerobics@aol.com
web site: http://www.carybayer.com
"The purpose of Creation is the expansion of happiness."
–Maharishi Mahesh Yogi
Cary's meditation newsletter is now online here
Free Advanced Monthly Meditation Webinar Moving to Wednesdays!
The advanced meditation webinars, held for those who meditate on Wednesday nights at 7 PM eastern time, start off with me opening the "floor" to questions about your meditation practice and/or understanding of the path of evolution of consciousness. Then, I'll do a group meditation check. After that, I'll direct you to a link for a talk by Maharishi, which each meditator can play on his or her computer. Lastly, I'll take questions, and lead a discussion about the video.
Here's the dial-in number for it: (712) 432-0075
You'll then be asked for a participant code, which is
370690 and the pound sign(#).
If you're in front of a computer, when the time is right you can watch the video that we'll discuss afterwards.
Here's the link to that video. The March/April schedule follows below:
Wednesday March 11 @ 7 PM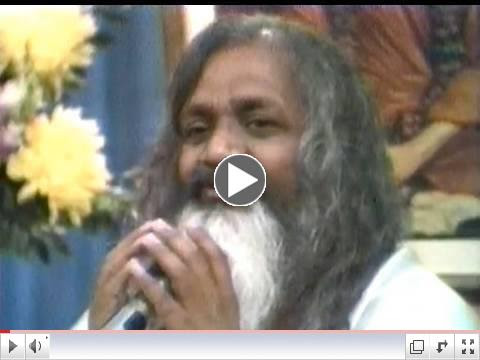 Maharishi on Ideal Relationships
3:16
Wednesday April 9 @ 7 PM
"Boredom is Against Life" 3:18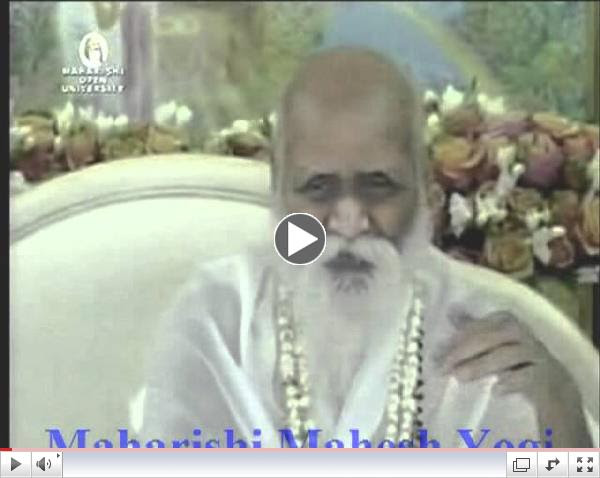 Boredom is against life – Maharishi Mahesh Yogi
Product Profile:
Zen Teachings of Tennis
Seven chapters feature ideas, techniques and strategies that have helped me with the inner, mental game of tennis, and propelled me to win four doubles titles–county and club tournaments that is, not Grand Slams.
This delightful and instructive 48-page mini-book sells for $10, plus $2.50 shipping & handling. You can order it here.
Article:
Want to Enhance your Creativity?
Get a Massage or Meditate
Getting a full-body massage, meditating, deep breathing, and other forms of stress management definitely enhance creativity. There are no ifs, ands, or buts about it. (Why should there be a but when your butt itself gets massaged?) The relaxation that occurs stimulates inspiration, because a relaxed mind in a rested body is more receptive to the impulses of creativity than a worried mind in a tense body can ever be. Is it any surprise that so many of the world's great scientific insights and artistic conceptions occur in a restful state rather than a restless one? The famed "a ha" experience of eureka that can make you laugh in a delightful "ha-ha," happens when you're most relaxed, not when you're most worried or irritable.
Friedrich Kekule, the great German chemist, discovered the benzene ring in what he called a "waking dream" while riding in a London bus. Sir Isaac Newton's "aha" discovery of the Law of Gravitation came, we're told, while he was relaxing under a tree and observing an apple falling to the ground. We don't know how many countless previous apples he had seen take a similar fall, but it was in a calm state of mind that he created this breakthrough in scientific understanding that discovered the strongest force known to physics. Albert Einstein intuited vital parts of his Relativity Theory while sitting patiently on a non-moving train as a nearby train left the station.
For William Wordsworth, often credited as the initiator of the Romantic poetry movement, calmness was the means. The former Poet Laureate of England wrote that, "Poetry is the spontaneous overflow of powerful feelings: it takes its origin from emotion recollected in tranquility." Calmness, tranquility, and relaxation are all keys to enhancing your creative output.
During many sessions of Transcendental Meditation (TM) that I practiced for many years, and the Higher Self Healing Meditation that I founded and now practice, I have gained inspiration for books and workshops so many times that I can't even count them all. The Beatles found their most prolific songwriting period was during their meditation course at Maharishi's ashram in India.
Bob Hope, who was one of the greatest comedians in the history of show business, used to get a massage every single day. No doubt it kept his body rested and his comic mind sharp and able to ad-lib in his inimitable way. Fellow comedian Jerry Seinfeld says that TM helps his comic wit, too. As someone who has done stand-up comedy and improv comedy, I can say from my own experience that meditation keeps you centered in the Now moment, where all great inspiration–and comic improvising–can come.
The next time you get creatively stuck, try lathering up your face or legs with shaving cream. Maybe you'll be fortunate like Einstein, who wrote, "Why is it that I always get my best ideas while shaving?" A nick in your skin may be a small price to pay if it comes in the nick of time to stimulate your creative juices. Or better yet, call a massage therapist and have her lather you up with oil. Creative inspiration may be just a phone call away. Better than that…sit down and meditate.
Quote of the Month
"The world is as you are. Develop unbounded awareness and the universe is yours."
–Maharishi
Sign of an Age of Enlightenment?
A profile of Detroit Lions head football coach Jim Caldwell in the New York Times sports section carried this headline: "Thanks to a Cerebral Influence, the Lions Find Enlightenment" (12/21/14)
Testimonial
"Cary Bayer brings a joy to his teaching and a wisdom that spans the ages to his students. I have benefited from his big heart and his dedication to offering meditation as a practical tool for awakening."
— Judith Garten, Spiritual Teacher & Counsellor, Rhinebeck, NY
Art Director
My next book, Higher Self Meditations, is ready to go into book design. If you or a friend are a graphic designer and would like to help me get this book to the printer, please contact me at
(954) 788-3380
or email me at
successaerobics@aol.com.
All New Transcendental Coaching Launched
As many of you know, two of the greatest passions in my career are teaching meditation and coaching. And now the two have come together in a brand new method. Let me explain.
The Higher Self Healing Meditation that I founded in 2010, after teaching Transcendental Meditation for decades and training dozens of its teachers, can give you the experience of the Transcendent, the inner Being within you. When you combine the experience of the Transcendent with an advanced form of coaching you get my newest offering-Transcendental Coaching.
What makes Transcendental Coaching unique is that it draws upon mankind's ancient timeless wisdom-from the Hebrews, Jesus, Buddha, Lao Tzu, the Vedas of India, and the native Americans of our own continent–to help coach you into the life that you were truly born to live. It incorporates deep knowledge of the way that the Universe operates, so that your life can flow in tune with the Laws of Nature. Enjoy clarity for your mind, purity for your heart, prosperity for your net worth, and spirituality for your soul. It takes into account the knowledge of Karma, the knowledge of Dharma (action in accordance with Cosmic Law), the knowledge of clearly defined higher states of consciousness, and an understanding of the nature of Enlightenment itself. This helps bring your life increasingly in tune with Nature, and to live in freedom.
The result of this attunement is more frequent experience of synchronicities (being in the right place at the right time), less struggle, less resistance to the fulfillment of your desires, and an overall greater sense of your life as a delightful flow.
The prerequisites for Transcendental Coaching are the 3-day training in Higher Self Healing Meditation, and 10 hour-long coaching sessions.
To learn more about this extraordinary synthesis of meditation and coaching you can download the brochure here.
Meditation Training Available
via Skype & Webcam!!
When I taught Transcendental Meditation for several decades, I could only teach it in person. But since founding Higher Self Healing Meditation in 2010, I'm happy to say that the training is now available from a distance if you have a webcam on your computer. Let me know if you'd like to take advantage of this valuable stress-reducing method, even if you live far from my homes in upstate New York and south Florida.
Want to Make Money
from Meditation?
When I ran my own marketing/PR firm, I loved thanking anyone who referred a new client to me, by sending a check for 10 percent of the fees generated. I have a similar policy as a meditation teacher. If you inspire someone to become my student, you'll receive 10 percent of the course fee. That means a check for you of $50 for caring enough about the people in your life that you'd like them to live with more freedom from stress. It's my way of saying, "thanks." My thought is simple–who couldn't use a piece of unexpected income?
I also give you 20 percent of the revenues for any meditation course that you produce or sponsor for me. Sponsoring means finding a time and space for the free introductory lecture and the three days of hour-and-a half classes-it could be your own living room, if you like-and it can also be held on the Internet as a webinar. I would email you a flyer for the lecture, which you'd then email to the people in your life. If five people learn to meditate, for example, you would enjoy $500 for your work.
Growth Products from Cary Bayer
To view my products on the web site click