July/August 2015
1051 Hillsboro Mile,Apt. 604
Hillsboro Beach, FL 33062
(954) 788-3380 39
Whitney Drive, Woodstock, NY 12498
(845) 679-5526
email: successaerobics@aol.com
web site:   http://www.carybayer.com
"The purpose of Creation is the expansion of happiness."
–Maharishi Mahesh Yogi
Cary's meditation newsletter is now online here
Free Advanced Monthly 
Meditation Webinar 
The advanced meditation webinars, held for those who meditate, start with me opening the "floor" to questions about your meditation practice and/or understanding of the path of evolution ofconsciousness. Then, I'll do a group meditation check. After that, I'll direct you to a link for a talk by Maharishi, which each meditator can play on his or her computer. Lastly, I'll take questions, and lead a discussion about the video.
Here's the dial-in number for it:
                                                    (712) 432-0075    
You'll then be asked for a participant code, which is
                                                                     370690  
and the pound sign (#)
If you're in front of a computer, when the time is right you can watch the video that we'll discuss afterwards.  Here's the link to that video.
The July/August schedule follows below:
Maharishi Mahesh Yogi –
The Seven States Of Consciousness – Part 1 (1967) Vinyl
Thursday June 11 @ 7 PM         Time:  15:00
Wednesday July 8 @ 7 PM "The Origin of Thought"                                Time: 2:33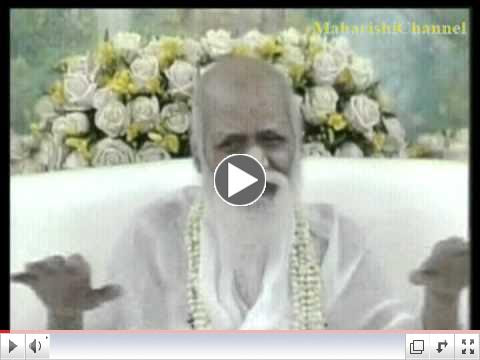 Thursday August 6 @ 7 PM "How Desire Rises in an Orderly Brain          Time: 18:53
Advanced Meditation Technique Available  
The basic course in Higher Self Healing Meditation is easy to learn and even easier to practice; so, too, are advanced techniques, which you can learn, that accelerate your practice. The second technique, for example, expands the benefits of your daily meditation by opening awareness to the most refined levels of inner silence. Think of it as a fertilizer to speed up your growth. This second technique also improves the mind's ability to cognize thought at more refined levels so that action can be strengthened, increasing your ability to achieve your goals, and thereby grow in fulfillment. This happens naturally and leads to improvements in all areas of life–physical, mental, and spiritual.
Once you've practiced meditation for at least a year, you're ready to learn your next technique. The cost for this advanced method is half of the cost of the first: $250. What's more, it can also be learned via Skype and a webcam.
If you'd like to enjoy the benefits that the second technique provides, email me at successaerobics@aol.com or call (954) 788-3380.
Meditation Retreats 
A number of meditators have expressed interest in deepening their experience with meditation. Toward that end, I created a one-day retreat called
"A Retreat into Peace, an Advance in Knowledge."  
It provides a day of profound rest, renewal, and healing, in which you get a chance to take another big step toward Enlightenment. Instead of your usual twice-a-day daily meditations, you'll get to meditate and rest for four hours in a safe and appropriate environment. The deeper experience is complemented by profound knowledge through videos and discussion. What follows is a quote from a meditator who's hosted many such retreats.
"I have found that meditation reduces my stress, and increases my energy, focus, and capacity for joy. Attending a full-day meditation retreat is always a day of profound rest and renewal. It is hard to describe the feelings of deep peace and contentment that follow the experience. Thank you Cary for making it all possible."
— Patricia Burke, retired RN  Jacksonville, FL
Product Profile:
Meditations on Enlightenment    
This issue's product is Meditations on Enlightenment (see cover below). Its six chapters and 48 pages cover topics ranging from the focusing on actions, not their fruits; the role meditation can play to stimulate creativity; the enlivened consciousness of successful people; the need for balance in diet; the integration of East and West; and the differences between what's cosmetic and what's cosmic.
The cost is slight-just $10, plus $2.50 for shipping and handling.
You can order the book at
http://carybayer.com/coaching-products.html
Article: Silence:  
In Films, Meditation, & in Your Day
The most creative movie I saw in 2011 was The Artist, which was shot almost entirely in silence. It abounds in expressive acting and directing, a bold movie made 84 years after "talkies" debuted.
My favorite cable channel–Turner Classic Movies–recently did a tribute to the greatest silent movie director ever, the legendary Charlie Chaplin. I DVRed several of his masterpieces–Modern Times, City Lights, The Gold Rush, and The Kid–watching for the umpteenth time, amazed yet again, at his comic genius. He had a gift for finding humor in everyday things around us. And, I was impressed with how much he communicated in silence.
This silence reminded me of the meditation that I practice and teach, and how silence is at the core of every moment in life, and at the foundation of our minds at the transcendental level of Being. When we don't tap that inner silence, we suffer physically, mentally, emotionally, and spiritually.
Blaise Pascal, the 17th century French philosopher and mathematician, wrote, "All of man's troubles stem from his inability to sit quietly in a room alone." When we do tap that silence, however, everything blossoms. As the proverb goes, "Angels speak to those who silence their minds long enough to hear."
There is something blessed about silence. I recently enjoyed it on a Higher Self Healing Meditation retreat I led. As calmness drifted ever quietly over my consciousness like a cumulus cloud drifting lazily across the sky, I remembered how profound life is when peace, that simplest state of awareness, wakes from its sleep. Days before our nation's bicentennial, in the Alpine silence of St. Moritz, Maharishi Mahesh Yogi, on whose TM-Sidhi training program I was on, told us to meditate as long as it was comfortable. Four hours and one mind full of silence later, I emerged from my meditation and my room. It was day one of three days of silence, three of the most peaceful days I've ever known.
If you've never taken even one day in silence, you'll be astonished at how much energy talking wastes. That was the first insight I had about the mindless chatter that suddenly seemed so foreign in that mindful silence so many moons ago in the Swiss Alps. Stress needs more than management; it needs release. And as I sat timelessly in meditation on that Florida retreat, many thousands of miles and decades from St. Moritz, I delightfully witnessed stress dissolving as silence intensified.
In his wonderfully lucid commentary on the Bhagavad Gita, Maharishi wrote how higher states of enlightenment develop through the transformation of silence. The proverb says silence is golden; experience this truth on a day off. If you live with others, it's challenging, but not impossible if you communicate your desire.
It's much richer to do at a retreat center, but you can do it at home.   If you live alone, set your cell phone to vibrate, and watch the level of your own vibrations rise. The silence will, indeed, be golden.
Quote of the Month
"Do less, accomplish more."
Sign of an Age of Enlightenment?
The 193-member U.N. General Assembly approved by consensus, a resolution establishing June 21 as ' International Day of Yoga'.
Testimonial
"This morning I meditated while sitting on my couch overlooking a beautiful view of the San Francisco Bay. When Cary first taught me how to meditate I was just moving into the heart of Manhattan in New York City. That was 7 years ago — and the meditation is still a highly valuable part of my daily life. It gave me the foundation to handle the busy pace of New York all those years, and it gave me the clarity that it was time to move to a place with more Peace and Beauty. In making that move, I've had meditation as a ground wire when things were confusing and not yet settled. It gave me the faith that things would work out — and sure enough, here I am in a beautiful place, with plenty of work as a freelance photographer and filmmaker. Things are better than ever. Cary has been there for me in many ways through the years — encouraging me to keep my practice going, and providing a living example of someone who is anchored in peace and equanimity. Cary's life is Sane. I trust and respect him as a person. His meditation teaching is a valuable gift to receive. Namaste."
–Amy Hart
Photographer/Filmmaker
All New Transcendental Coaching Launched
As many of you know, two of the greatest passions in my career are teaching meditation and coaching.  And now the two have come together in a brand new method.  Let me explain.
The Higher Self Healing Meditation that I founded in 2010, after teaching Transcendental Meditation for decades and training dozens of its teachers, can give you the experience of the Transcendent, the inner Being within you.  When you combine the experience of the Transcendent with an advanced form of coaching you get my newest offering-Transcendental Coaching.
What makes Transcendental Coaching unique is that it draws upon mankind's ancient timeless wisdom-from the Hebrews, Jesus, Buddha, Lao Tzu, the Vedas of India, and the native Americans of our own continent–to help coach you into the life that you were truly born to live.  It incorporates deep knowledge of the way that the Universe operates, so that your life can flow in tune with the Laws of Nature. Enjoy clarity for your mind, purity for your heart, prosperity for your net worth, and spirituality for your soul.  It takes into account the knowledge of Karma, the knowledge of Dharma (action in accordance with Cosmic Law), the knowledge of clearly defined higher states of consciousness, and an understanding of the nature of Enlightenment itself.  This helps bring your life increasingly in tune with Nature, and to live in freedom.
The result of this attunement is more frequent experience of synchronicities (being in the right place at the right time), less struggle, less resistance to the fulfillment of your desires, and an overall greater sense of your life as a delightful flow.
The prerequisites for Transcendental Coaching are the 3-day training in Higher Self Healing Meditation, and 10 hour-long coaching sessions. 
Meditation Training Available 
via Skype & Webcam!!
When I taught Transcendental Meditation for several decades, I could only teach it in person.  But since founding Higher Self Healing Meditation in 2010, I'm happy to say that the training is now available from a distance if you have a webcam on your computer.  Let me know if you'd like to take advantage of this valuable stress-reducing method, even if you live far from my homes in upstate New York and south Florida.
Want to Make Money 
from Meditation?
When I ran my own marketing/PR firm, I loved thanking anyone who referred a new client to me, by sending a check for 10 percent of the fees generated.  I have a similar policy as a meditation teacher.  If you inspire someone to become my student, you'll receive 10 percent of the course fee. That means a check for you of $50 for caring enough about the people in your life that you'd like them to live with more freedom from stress.  It's my way of saying, "thanks."  My thought is simple–who couldn't use a piece of unexpected income?
I also give you 20 percent of the revenues for any meditation course that you produce or sponsor for me.  Sponsoring means finding a time and space for the free introductory lecture and the three days of hour-and-a half classes-it could be your own living room, if you like-and it can also be held on the Internet as a webinar.   I would email you a flyer for the lecture, which you'd then email to the people in your life.   If five people learn to meditate, for example, you would enjoy $500 for your work.
Growth Products from Cary Bayer
To view my products on the web site click