Cary's meditation newsletter is now online at
http://carybayer.com/newsletter-meditation.html
THE MARCH/APRIL MEDITATION NEWS
1051 Hillsboro Mile, Apt. 604
Hillsboro Beach, FL 33062
(954) 788-338

39 Whitney Drive
Woodstock, NY 12498
(845) 679-5526
email: successaerobics@aol.com
web site: http://www.carybayer.com
"The purpose of Creation is the expansion of happiness." –Maharishi Mahesh Yogi
CONTENTS
New Meditation Page on Facebook: Free Monthly Meditation Webinar; Advanced Technique Available; Meditation Retreats; Product Profile: Pop Music, Transcendence & Meditation; Article: "The Worth of Words and the Value of the Silence;" Quote of the Month; Sign of an Age of Enlightenment?; Schedule of Classes; Testimonial; Meditation Now Available by Skype; New Transcendental Coaching; Meditation Retreats; Want to Make Money from Meditation?;
Books and CDs
New Facebook Page: Higher Self Healing Meditation
I've recently created a page on Facebook that can help you more deeply understand the ancient wisdom behind meditation. The page is called Higher Self Healing Meditation. You can like it at
https://www.facebook.com/higherselfhealingmeditation/?ref=hl
Let me know what you think of my posts.
Free Advanced Monthly Meditation Webinar
The advanced meditation webinars, held for those who meditate, start with me opening the "floor" to questions about your meditation practice and/or understanding of the path of evolution of consciousness. Then, I'll do a group meditation check. After that, I'll direct you to a link for a talk by Maharishi, which each meditator can play on his or her computer. Lastly, I'll take questions, and lead a discussion about the video.
Here's the dial-in number for it: (712) 432-0075
You'll then be asked for a participant code, which is 370690 and the pound sign.
If you're in front of a computer, when the time is right you can watch the video that we'll discuss afterwards. Here's the link to that video. The March/April schedule follows below:
Friday March 18, 7 PM
"Why Maharishi Came out of the Himalayas to Teach Transcendental Meditation" 5:02
Tuesday April 12, 7 PM
Buckminster Fuller & Maharishi: Part 1 of Press Conference 8:59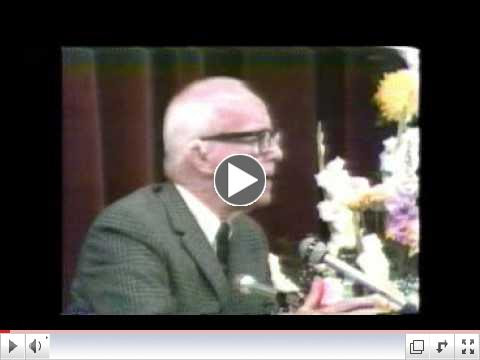 Vacation
I'll be taking time off from March 6-15 for a 10-day vacation in San Miguel de Allende, the wonderful arty town in Mexico. I won't be responding to phone calls, texts, or emails during that time.
Advanced Meditation Technique Available
The basic course in Higher Self Healing Meditation is easy to learn and even easier to practice; so, too, are advanced techniques, which you can learn, that accelerate your practice. The second technique, for example, expands the benefits of your daily meditation by opening awareness to the most refined levels of inner silence. Think of it as a fertilizer to speed up your growth. This second technique also improves the mind's ability to cognize thought at more refined levels so that action can be strengthened, increasing your ability to achieve your goals, and thereby grow in fulfillment. This happens naturally and leads to improvements in all areas of life–physical, mental, and spiritual.
Once you've practiced meditation for at least a year, you're ready to learn your next technique. The cost for this advanced method is half of the cost of the first: $250. What's more, it can also be learned via Skype and a webcam.
If you'd like to enjoy the benefits that the second technique provides, email me at successaerobics@aol.com or call (954) 788-3380.
Meditation Retreats
A number of meditators have expressed interest in deepening their experience with meditation. Toward that end, I created a one-day retreat called "A Retreat into Peace, an Advance in Knowledge." It provides a day of profound rest, renewal, and healing, in which you get a chance to take another big step toward Enlightenment. Instead of your usual twice-a-day daily meditations, you'll get to meditate and rest for four hours in a safe and appropriate environment. The deeper experience is complemented by profound knowledge through videos and discussion. What follows is a quote from a meditator who's hosted many such retreats.
"I have found that meditation reduces my stress, and increases my energy, focus, and capacity for joy. Attending a full-day meditation retreat is always a day of profound rest and renewal. It is hard to describe the feelings of deep peace and contentment that follow the experience. Thank you Cary for making it all possible."
— Patricia Burke, retired RN, Jacksonville, FL
Product Profile:Pop Music, Transcendence, & Meditation
In these 48 pages, you'll see the depiction of glimpses of transcendence in music. There's a chapter apiece on the Beatles, the Moody Blues, Donovan, a collection of other artists like the Beach Boys, Leonard Cohen, Carly Simon, and others, as well as on songs from Broadway and Hollywood musicals.
This mini-book costs $10, plus $2.50 for S&H. You can order it directly at http://carybayer.com/meditation.html
Column:
The Worth of Words & the Value of Silence
I love when things come full circle. Let me tell you a story about one such example. When I was in college, a favorite class was Romantic poetry. William Wordsworth took my breath away. I'd learned Transcendental Meditation my first semester, and was connecting to the insights of these unacknowledged legislators. With his transcendental experiences and celestial perceptions from childhood, Wordsworth was a poet after my own heart.
Quite recently, Wordsworth came back into my life. A teaching colleague, who was leading a poetry class for a south Florida-based university, asked me to lead the Wordsworth section of his program. I was thrilled to return to the source of so much inspiration. So I introduced the students to a beautiful passage about transcendental experience from "Lines Written a Few Miles Above Tintern Abbey, On Revisiting the Banks of the Wye During a Tour." This passage nearly floored me when I read it the first time because it sounded as if the late 18th century British poet was somehow describing an experience that I had had in my meditation that morning nearly 200 years later. It floored the students, as well.
"Of aspect more sublime; that blessed mood,
In which the burthen of the mystery,
In which the heavy and the weary weights
Of all this unintelligible world
Is lighten'd:–that serene and blessed mood,
In which the affections gently lead us on,
Until, the breath of this corporeal frame,
And even the motion of our human blood
Almost suspended, we are laid asleep
In body, and become a living soul;
While with an eye made quiet by the power
Of harmony, and the deep power of joy,
We see into the life of things."
When I first read these lines in college, poetry suddenly wasn't just some lovely ivory tower musings; but rather expressions of my own spiritual experiences. The week before I read Wordsworth's poem in college, I read an article in Science magazine where a physiologist explained his laboratory findings that meditation creates a state of deep relaxation, with oxygen consumption dropping 16 percent, compared to 8 percent in sleep. He also wrote about how the heart gains deep rest–Wordsworth's "the blood almost suspended." The man in the lab coat said that meditation creates a fourth state of consciousness–distinct from waking, dreaming, and sleeping–in which the body is more deeply rested than in sleep, while the mind is even more aware than in waking. Wordsworth said it more beautifully: "we are laid asleep in body and become a living soul." Finally, science, spirituality, and poetry converged at a single point–what T.S. Eliot called "the still point in the turning world."

Wordsworth goes on to elaborate in "Tintern Abbey" on the One Spirit that pervades all things, which people, like myself, have experienced in meditation, and he experienced around him in Nature.
"I have felt
A presence that disturbs me with the joy
Of elevated thoughts; a sense sublime
Of something far more deeply interfused,
Whose dwelling is the light of setting suns,
And the round ocean, and the living air,
And the blue sky, and in the minds of man,
A motion and a spirit, that impels
All thinking things, all objects of all thought,
And rolls through all things."
In his greatest poem, "Ode Intimations of Immortality from Recollections of Early Childhood," the poet says that no matter how stressed you are, at any moment, you can access the timeless realms within, and tune into those peaceful frequencies.
"Hence in a season of calm weather
Though inland far we be,
Our souls have sight of that immortal sea
Which brought us hither,
Can in a moment travel thither,
And see the children sport upon the shore,
And hear the mighty waters rolling evermore."
So I've come full circle: sharing Wordsworth's exquisite cosmic insights that a professor once shared with me. I hope his writing and my words inspire you to go within to find the "motion and …spirit, that impels/All thinking things, all objects of all thought/And rolls through all things." As for me, I'm going to go meditate now to find the spirit that rolls through all things.
Quote of the Month
"Speak the truth but see that you are speaking delicately."
–Maharishi Mahesh Yogi
Sign of an Age of Enlightenment?
From a recent Coca-Cola TV ad campaign:
"The world is what we make it, make it happy."
From Maharishi Mahesh Yogi:
"The world is as you are. Develop unbounded awareness
and the world is yours."
Testimonial
"Meditation has been extremely beneficial for helping me calm down from my highly stressed life. When I meditate regularly, my general anxiety is replaced by a quiet self-centeredness that I can't find anywhere else. During meditation, I also get lots of creative ideas and solutions to ongoing challenges in my everyday life. I highly recommend meditation to anyone seeking a more peaceful existence."
— Barbara Kelley, singer/actress, New York City
All New Transcendental Coaching Launched
As many of you know, two of the greatest passions in my career are teaching meditation and coaching. And now the two have come together in a brand new method. Let me explain.
The Higher Self Healing Meditation that I founded in 2010, after teaching Transcendental Meditation for decades and training dozens of its teachers, can give you the experience of the Transcendent, the inner Being within you. When you combine the experience of the Transcendent with an advanced form of coaching you get my newest offering–Transcendental Coaching.
What makes Transcendental Coaching unique is that it draws upon mankind's ancient timeless wisdom–from the Hebrews, Jesus, Buddha, Lao Tzu, the Vedas of India, and the native Americans of our own continent–to help coach you into the life that you were truly born to live. It incorporates deep knowledge of the way that the Universe operates, so that your life can flow in tune with the Laws of Nature. Enjoy clarity for your mind, purity for your heart, prosperity for your net worth, and spirituality for your soul. It takes into account the knowledge of Karma, the knowledge of Dharma (action in accordance with Cosmic Law), the knowledge of clearly defined higher states of consciousness, and an understanding of the nature of Enlightenment itself. This helps bring your life increasingly in tune with Nature, and to live in freedom.
The result of this attunement is more frequent experience of synchronicities (being in the right place at the right time), less struggle, less resistance to the fulfillment of your desires, and an overall greater sense of your life as a delightful flow.
The prerequisites for Transcendental Coaching are the 3-day training in Higher Self Healing Meditation, and 10 hour-long coaching sessions.
Meditation Training Available by Skype & Webcam
When I taught Transcendental Meditation for several decades, I could only teach it in person. But since founding Higher Self Healing Meditation in 2010, I'm happy to say that the training is now available from a distance if you have a webcam on your computer. Let me know if you'd like to take advantage of this valuable stress-reducing method, even if you live far from my homes in upstate New York and south Florida.
Want to Make Money from Meditation?
When I ran my own marketing/PR firm, I loved thanking anyone who referred a new client to me, by sending a check for 10 percent of the fees generated. I have a similar policy as a meditation teacher. If you inspire someone to become my student, you'll receive 10 percent of the course fee. That means a check for you of $50 for caring enough about the people in your life that you'd like them to live with more freedom from stress. It's my way of saying, "thanks." My thought is simple–who couldn't use a piece of unexpected income?
I also give you 20 percent of the revenues for any meditation course that you produce or sponsor for me. Sponsoring means finding a time and space for the free introductory lecture and the three days of hour-and-a half classes–it could be your own living room, if you like–and it can also be held on the Internet as a webinar. I would email you a flyer for the lecture, which you'd then email to the people in your life. If five people learn to meditate, for example, you would enjoy $500 for your work.
Face to Face to Facebook
With the Internet being a much faster means of transport than the Interstate highways that I find myself on each month, the World Wide Web is, like rock 'n' roll, here to stay, and presumably, also will never die. That being the case, I've recently created a page on Facebook that can help you understand the knowledge behind meditation. The page is called:
Face to Face to Facebook
Cary Bayer Breakthrough Coaching
You can easily subscribe to the service by clicking the Like button on top of the page at http://www.facebook.com/BreakthroughCoaching
Business Coaching for Massage Therapists
You can easily subscribe to the service by clicking the Like button on top of the page at http://www.facebook.com/BusinessCoachingForLMTs
Higher Self Healing Meditation
https://www.facebook.com/higherselfhealingmeditation/?ref=hl
So check your Facebook wall and let me know what you think about my posts.
By the way, if you're not yet a fan of either page, you can join up easily at either of the addresses above.
Growth Products from Cary Bayer
To view my products on the web site click here.
Love & Light,
Cary Bayer