THE SEPTEMBER/OCTOBER MEDITATION NEWS 2017
Cary Bayer
1051 Hillsboro Mile, Apt. 604,Hillsboro Beach, FL 33062(954) 788-3380
Woodstock, NY 12498  (845) 664-1883
email: successaerobics@aol.com
web site: http://www.carybayer.com
"The purpose of Creation is the expansion of happiness."
–Maharishi Mahesh Yogi
CONTENTS
2 New Books Published: Higher Self Meditations  and "Star Wars" Yoga, the Force, & You;Free Monthly Meditation Webinar; Advanced Technique Available; Living Room Lectures; Meditation Retreats; Article: "200% of Life;" Quote of the Month; Sign of an Age of Enlightenment?; Schedule of Classes; Testimonial; Meditation Now Available by Skype;New Transcendental Coaching; Want to Make Money from Meditation?; Books and CDs;Face to Face to Facebook
New Book Published:Higher Self Meditations
It amazes me that it's taken me this long (four decades) and 15 other books before I finally wrote a book about meditation. Well, I finally have, and it's my favorite book of all the 16 I've written. It's called Higher Self Meditations, and its 52 chapters–one a week for a year, if you like to linger with a book–will provide you with an understanding of how to contact your higher Self; give you a sense of the far-reaching benefits of such contact; offer a clear understanding of the higher states of consciousness awaiting you; and will let you see how meditation and higher consciousness relate to the creative arts, philosophy, the sciences, and so much more.
The book is 216 pages long, and is available for $20 plus $3 for shipping and handling at http://carybayer.com/meditation.html, by email at successaerobics@aol.com  , or by calling me at (845) 664-1883.
New Book Published:"Star Wars" Yoga, the Force, & You
My 48-page mini-book,Star Wars Jedi Mind Training: Affirmations for Aligning with the Force, has been expanded by some 100 pages, and has now been published under a new title–"Star Wars" Yoga, the Force, & You.  The extra 17 chapters
offer a clear understanding of what the Force is, and its relationship to other spiritual traditions, such as Christianity, Buddhism, Taoism, and Judaism, as well as Yoga, Jung, Camelot, superheroes, the Shadow, and mythology, among other topics. It also features a chapter of some of the most profound sayings from the sci-fi saga.   The book will also provide a clear understanding of how to contact the Force, an understanding of the benefits of living with the Force behind you, and dozens of affirmations to help you align with the Force.
The book sells for $20, plus $3 for shipping and handling,
and can be ordered at http://carybayer.com/meditation.html
or at http://carybayer.com/the-popular-culture-series.html
by emailing me at successaerobics@aol.com
or by calling me at (845) 664-1883.
Advanced Monthly Meditation Webinar
The advanced meditation webinars, held for those who meditate, start with me opening the "floor" to questions about your meditation practice and/or understanding of the path of evolution of consciousness. Then, I'll do a group meditation check. After that, I'll direct you to a link for a talk by Maharishi, which each meditator can play on his or her computer. Lastly, I'll take questions, and lead a discussion about the video.
Here's the dial-in number for it:
(712) 432-0075.
You'll then be asked for a participant code, which is
370690 and the pound sign.
If you're in front of a computer, when the time is right you can watch the video that we'll discuss afterwards.  Here's the link to that video.The upcoming schedule follows below:
Thursday August 17 @ 7 PM Eastern
"On Samadhi," 1970           15:47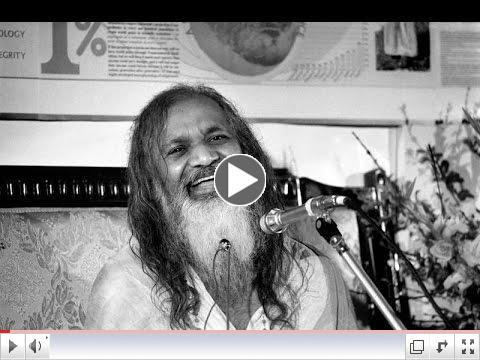 Thursday September 14 @ 7 PM Eastern
"Knowing the Self is the One Solution to all Problems"     5:51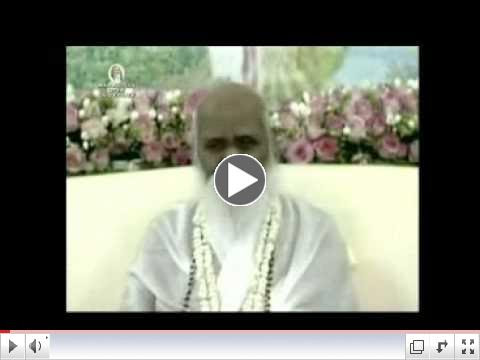 Sunday October 29 @ 7 PM Eastern
The Search for More Happiness & Power is Naturally Fulfilled by Meditation   12:35
Advanced Meditation Technique Available
The basic course in Higher Self Healing Meditation is easy to learn and even easier to practice; so, too, are advanced techniques, which you can learn, that accelerate your practice. The second technique, for example, expands the benefits of your daily meditation by opening awareness to the most refined levels of inner silence. Think of it as a fertilizer to speed up your growth. This second technique also improves the mind's ability to cognize thought at more refined levels so that action can be strengthened, increasing your ability to achieve your goals, and thereby grow in fulfillment. This happens naturally and leads to improvements in all areas of life–physical, mental, and spiritual.
Once you've practiced meditation for at least a year, you're ready to learn your next technique. The cost for this advanced method is half of the cost of the first: $250. What's more, it can also be learned via Skype and a webcam.
If you'd like to enjoy the benefits that the second technique provides, email me at  successaerobics@aol.com or call (845) 664-1883. Testimonial on the 2nd Technique
"The advanced technique has brought me into deeper and more profound experiences where I become much more aware of colors that tie into my chakra's and become aware of a state of consciousness where I have no thoughts for extended periods along with no mantra and I am just aware of feelings of bliss and joy tied into the colors expanding into my awareness."
–Justin McCarthy,
Senior VP, Loan Review Manager,Miami, FL
Living Room Lectures
Sometimes the environment we hear something in can make the world of difference with regard to how we react to it. Meditation is no different. Toward that end, I enjoy giving free talks on meditation in the living rooms of meditators. If you'd like to share the benefits you're enjoying from meditation with your family, friends, and co-workers, let me know and I'd be happy to set up an hour-long introduction to the benefits of meditation and explain to those present how it works and how it differs from other programs of personal growth. To set up a living room lecture, just give me a call at (845) 664-1883.
Meditation Retreats
A number of meditators have expressed interest in deepening their experience with meditation. Toward that end, I created a one-day retreat called "A Retreat into Peace, an Advance in Knowledge." It provides a day of profound rest, renewal, and healing, in which you get a chance to take another big step toward Enlightenment. Instead of your usual twice-a-day daily meditations, you'll get to meditate and rest for four hours in a safe and appropriate environment. The deeper experience is complemented by profound knowledge through videos and discussion. What follows is a quote from a meditator who's hosted many such retreats.
Here are the logistics for the next retreat:
Saturday October 7 in Jacksonville at a site to be named later, from 9:30 AM–5:30 PM.  Investment: $75.  Contact: (845) 664-1883.
"I have found that meditation reduces my stress, and increases my energy, focus, and capacity for joy. Attending a full-day meditation retreat is always a day of profound rest and renewal. It is hard to describe the feelings of deep peace and contentment that follow the experience. Thank you Cary for making it all possible."
— Patricia Burke, retired RN,Jacksonville, FL
Article: Stealing your Identity & Ignoring your Identity
Americans victimized by identity crimes suffered $24.7 billion-plus in direct and indirect losses in 2012–more than $10 billion more than losses incurred from burglary and property theft. More than 16.6 million Americans were victimized; two thirds suffered direct financial loss: on average $9,650 per person from misused personal data, $1,003 on average from credit card fraud. (Statistics supplied by dailyfinance.com.)
However, there aren't statistics on losses suffered because people have ignored or misrepresented their identity, but far greater than 16.6 million have forgotten their true identities.
You're the one stealing your identity when you say you're father, mother, employee, etc. Every time you cite your religion, political affiliation, or a social role as who you truly are, you ignore your real identity. I'm not suggesting you're not a Mom or Dad; sure, you are. Clark Kent's a mild-mannered reporter for a great metropolitan newspaper, but he's also Superman.
Who You Truly Are
You might be a mild-mannered reporter, banker, baker, or candlestick maker, but you have a super self, too. It's your higher nature, your higher Self, and it's beyond your perceptions, your thoughts, your feelings, your ego-it's the Transcendent within you. It's your secret identity, "secret" because you're not aware of it. The experience of your identity, even for a second in meditation, brings peace.   Living out of this higher Self on a 24/7 basis–what's called Enlightenment or Self-Realization–brings peace that doesn't go away, ever.
You steal this identity when you say: "I'm ADD, (alcoholic, anorexic." No, you're not. You might have attention deficit disorder but you are not the disease. The Spanish language understands this. When an American's stomach gurgles, he says, "I am hungry." But if you're hungry in Bogota you say, "Tengo hambre." Translation: "I have hunger." What follows "I am" is profound.
When Moses stumbled upon the burning bush and confronted the Higher Power of the Universe, he asked his name, and the answer came booming back, "I AM." (Exodus 3:14) In India, there's a proverb: "I am That." That refers to this unbounded consciousness I described earlier. Popeye grasped this spiritual point-he identifies himself as "I am what I am and that's all that I am, I'm Popeye the Sailor Man!"
This is important to know, but more important to experience. That's where spiritual practices like Transcendental Mediation and Higher Self Healing Meditation come in becausethey bring about such contact.I cite each of these because I know from experience, having taught the former from the '70s through 2010, and the latter since then.And because your true Self is your essential nature, experiencing it, in truth, should be simple to do. For what can be simpler than to simply be who and what you are? Walt Whitman, wrote, "What is common, cheapest, nearest easiest, is Me." The experience of identity–your true I, and my true Me–occurs in meditation effortlessly and delightfully. Oh, and one other thing: this identity can never be stolen from you.
Quote of the Month
"The important thing is this: to be able, at any moment, to sacrifice what we are for what we could become."
–Maharishi
Sign of an Age of Enlightenment?
Maharishi University of Management, a school whose motto is "Knowledge is Structured in Consciousness," has been selected as one of Sierra Club's "Cool Schools" based on all areas of campus sustainability–and received a perfect score in the food category, outranking all other universities.
Testimonial
"I've lived with severe depression and PTSD since I was 7 years old. I've tried everything under the sun to improve my quality of life and I've had little success.  I've even tried other forms of meditation. I was becoming cynical and highly skeptical that I (and others) can ever find true relief from these types of mental illness. Learning about HSHM has given me new hope. It was helpful to have Cary lead the way and answer any questions or concerns that came up. Cary is a trusted source of love and light in my life and I am happy to have such a talented, kind and caring person helping me to heal."
–M. Downey, ProducerDenver, CO
All New Transcendental Coaching Launched
As many of you know, two of the greatest passions in my career are teaching meditation and coaching. And now the two have come together in a brand new method. Let me explain.
The Higher Self Healing Meditation that I founded in 2010, after teaching Transcendental Meditation for decades and training dozens of its teachers, can give you the experience of the Transcendent, the inner Being within you. When you combine the experience of the Transcendent with an advanced form of coaching you get my newest offering–Transcendental Coaching.
What makes Transcendental Coaching unique is that it draws upon mankind's ancient timeless wisdom-from the Hebrews, Jesus, Buddha, Lao Tzu, the Vedas of India, and the native Americans of our own continent–to help coach you into the life that you were truly born to live. It incorporates deep knowledge of the way that the Universe operates, so that your life can flow in tune with the Laws of Nature. Enjoy clarity for your mind, purity for your heart, prosperity for your net worth, and spirituality for your soul. It takes into account the knowledge of Karma, the knowledge of Dharma (action in accordance with Cosmic Law), the knowledge of clearly defined higher states of consciousness, and an understanding of the nature of Enlightenment itself. This helps bring your life increasingly in tune with Nature, and to live in freedom.
The result of this attunement is more frequent experience of synchronicities (being in the right place at the right time), less struggle, less resistance to the fulfillment of your desires, and an overall greater sense of your life as a delightful flow.
The prerequisites for Transcendental Coaching are the 3-day training in Higher Self Healing Meditation, and 10 hour-long coaching sessions.
Meditation Training Available by Skype & Webcam
When I taught Transcendental Meditation for several decades, I could only teach it in person. But since founding Higher Self Healing Meditation in 2010, I'm happy to say that the training is now available from a distance if you have a webcam on your computer. Let me know if you'd like to take advantage of this valuable stress-reducing method, even if you live far from my homes in upstate New York and south Florida.
Want to Make Money from Meditation?
When I ran my own marketing/PR firm, I loved thanking anyone who referred a new client to me, by sending a check for 10 percent of the fees generated. I have a similar policy as a meditation teacher. If you inspire someone to become my student, you'll receive 10 percent of the course fee. That means a check for you of $50 for caring enough about the people in your life that you'd like them to live with more freedom from stress. It's my way of saying, "thanks." My thought is simple–who couldn't use a piece of unexpected income?
I also give you 20 percent of the revenues for any meditation course that you produce or sponsor for me. Sponsoring means finding a time and space for the free introductory lecture and the three days of hour-and-a half classes-it could be your own living room, if you like-and it can also be held on the Internet as a webinar.   I would email you a flyer for the lecture, which you'd then email to the people in your life.   If five people learn to meditate, for example, you would enjoy $500 for your work.
Social Media
Follow me on Facebook at https://www.facebook.com/higherselfhealingmeditation/?ref=hl
On Instagram atwww.instagram.com/carybayer
And on Twitter at  http://www.twitter.com/carybayer