BREAKTHROUGH NEWS
MAY/JUNE 16
1051 Hillsboro Mile, Apt. 604,
Hillsboro Beach, FL 33062
(954) 788-3380
Woodstock, NY 12498
(845) 664-1883
email: successaerobics@aol.com
website: http://www.carybayer.com
"Everyone who will can hear the Voice. It is within everyone, but like everything else, it requires previous and definite preparation."
–Mahatma Gandhi
CONTENTS
New Class on Star Wars, the Force, & Meditation Launched; Webinar on Gaining New Healing Arts Clients; Product Profile: Conscious Communication; Free Coaching; Affirmations; Quote from the "Experts;" Quotes of the Month; Breakthroughs; The Cosmic and Comic; Factoid; Testimonial about Coaching; Column: "Koans of the Yogi, Berra," Schedule of Classes; Meditation Training now Available by Webcam; Want to Write a Book?; Higher Self Healing Meditation; Blog Cabin; Face to Face to Facebook; Referral Fees; Books and CDs
New Class on Star Wars, the Force,& Meditation Launched
"May the Force be with you," we're told in George Lucas's Star Wars saga. In this workshop, "Star Wars, the Force, & You," The Yoga of Entertainment author Cary Bayer provides techniques to help you align your consciousness with the Force that underlies your life and pervades all things. The former teacher of Transcendental Meditation and founder of Higher Self Healing Meditation also provides an in-class experience of effortless mediation in which the Force directs the process. What's more, it teaches the power of commitment, and shows how to retrain your consciousness and speech to put you in the flow of the Force and have the power of the Universe behind your thoughts and action. Lastly, it articulates some of the latent superhuman abilities that Yoda taught Luke Skywalker, and describes the ancient Yogic method for manifesting such inner resources.
The class debuts in the Oakland Park section of Ft. Lauderdale at the Center for Inner Wisdom on June 5 (954-696-6389).
If you'd like to take the workshop for free, receive 40% of its revenues by making it available in your area, give me a call at (845) 664-1883 and I can explain how easy it is to do.
Webinar to Double your Healing Arts Business
On Thursday night May 12, my 4-CE seminar,
"How to Gain New Healing Arts Clients"
will begin. (Massage therapists will get 4 CEs.) It takes place from 8:30-9:30 PM eastern time–with ALL sessions recorded for playback at your convenience. Dates for the webinar are:
Thursday May 12, 19, 26, June 2
In this 4-part webinar, you'll learn:
specific mental techniques to awaken your Success Consciousness that will transform you into a perpetual client magnet
how to turn almost anyone you meet into a client
how to comfortably network to tap a powerful referral stream
Uniquely qualified to grow a healer's business, I was:
the keynote speaker at the American Massage Therapy Association national convention
the marketing coach for more than 400 different healers, the author of the Grow a Rich Massage Business trilogy of books, as well as Healer, Heal Thyself
This class cost $120 in the past, but is being priced now for just:
$49.99 if payment is in by April 26, a saving of more than $70
$59.99 if payment is received by May 9, a saving of more than $60
$69.99 after.
I've coached Oscar-winners Alan Arkin (Little Miss Sunshine) and Pietro Scalia (JFK, Black Hawk Down), Emmy-winners comic/director David Steinberg (Academy Awards presentations) and Judy Henderson (Homeland), and Quality Inns. I also owned a marketing and public relations firm for 18 years, and was in charge of the company's New Business Program.
I write columns regularly on marketing, coaching, and success for Massage Today and for massage publications in 14 states. My CE classes have been popular with MTs throughout the country, and now you can enjoy them from the comfort of your very own home.
You can register for the course by emailing successaerobics@aol.com, or by calling (845) 664-1883.
Product Profile:
Conscious Communication
These 22 chapters depict different aspects of communicating consciously. It shows how unconsciously communicating hurts in many ways, and gives guidance on how you can transform it into empowering forms of consciously communicating. It also serves as a great primer on how you can enrich your every relationship.
This 143-page book costs $17, plus 3 for shipping & handling. You can order it at
http://carybayer.com/coaching-products.html
or by calling me at (845) 664-1883.
Free Coaching
To celebrate May, the month of my birth (the 22nd for those keeping score at home), I'm offering a complimentary half-hour coaching session for the first person who contacts me by phone (845-664-1883), or by email at
successaerobics@aol.com
who want to have some breakthroughs in his or her life. It's my way of giving thanks for the great life that I'm blessed to live. There are only four restrictions, but please read them carefully:
1)     You haven't already received a free coaching session from me.
2)     You're not currently involved in a series of coaching sessions with me.
3)     You book the session within three days of winning, so if you call or email, check my response and respond in time. If you forget to do this, someone on the waiting list will take your place, as happens from time to time.
4)     You take the session before May 15.
Affirmation
Here are several affirmations from my series on procrastination, success, relationships, communication, and the inner journey, which are available in five mini-books and three CDs.
"Love makes the world go round."
–Affirmations make the Heart Grow Fonder
http://carybayer.com/cds-and-dvds.html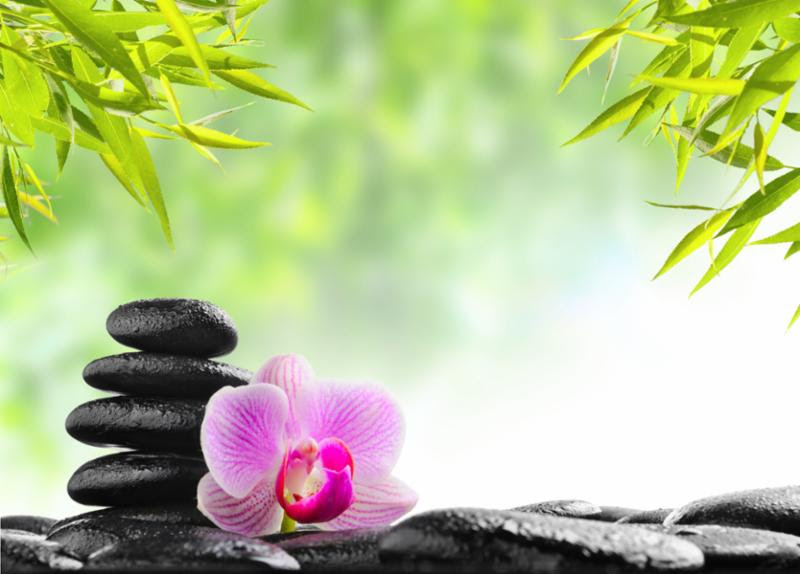 Quote from the "Expert"
"Where a calculator like ENIAC today is equipped with 18,000 vacuum tubes and weighs 30 tons, computers in the future may have only 1,000 vacuum tubes and perhaps weigh only 1.5 tons."
–Popular Mechanics, 1949
Quote of the Month
Consciousness
"More gold has been mined from the thoughts of men than has been taken from the earth."
–Napoleon Hill
Breakthrough
The first U.S. president in more than 50 years just visited Cuba as part of a warming of relations between the two countries.
The Cosmic & The Comic
"Humor is a prelude to faith and Laughter is the beginning of prayer."
–Reinhold Niebuhr
Factoid
A 2007 Harris Interactive study found that only 20% of employees were very passionate about their jobs.
Testimonial on Coaching
"Cary Bayer's coaching helped get me through a difficult time in my life. His positive attitude, and insight have helped me see my own strength. Our sessions have helped me overcome a sadness that was hard to define. I thank him for his thoughtful guidance."                
–Gloria Hryncewich, retired flight attendant, Newburgh, NY
Syndicated "Life 101" Column
The column below ran in syndication in a variety of wellness publications, including
Arizona Together
  in the past.
Groundhog Day & Reincarnation
As I write this piece, it's February 2, Groundhog Day, and I'm doing what I've done for umpteenth Groundhog Days before this one–watching Harold Ramis's comic spiritual masterpiece, Groundhog Day. What makes this comedy by the director of Caddyshack, National Lampoon's Vacation, and Analyze This a spiritual film? The biggest reason: it's a funny romantic metaphor for reincarnation. More on this later, but first the plot.         
Phil Connors, egocentric acerbic weatherman for a Pittsburgh television station, portrayed by uber wise guy Bill Murray, is transformed on Groundhog Day in Punxsutawney, PA, where the annual event has been occurring for 130 years. Everyone experiences the festivities in one day but for him that day keeps on going many times over. It's a Capra-esque/ Serling-esque picture–think It's a Wonderful Life meets The Twilight Zone.
When Murray's character wakes up on February 3, it's still February 2 for everyone, but he soon knows exactly what will happen when it will happen because he keeps living the same day. For him there's no tomorrow, just eternal February 2. He tells his producer Rita (Andie MacDowell) that he's a god. She forgets this the following "day," as does everyone else who forgets everything that he does.
Beyond Karma
He soon discovers that he can do anything he wants without facing lasting consequences; in other words, he's transcended karma. So after the frustration of living the same day fades, he hedonistically indulges in sensual pleasures like gluttony, lust, and greed. After tiring of this, he falls into despair and attempts to kill himself many times, only to wake up the next day safely just where he was "the day before" at 6 AM with Sonny and Cher singing "I Got you Babe" on his clock radio alarm.
In time, he becomes attracted to his producer, who he previously dismissed for her apple pie view of life. He spends "day" after day learning what she loves to manipulate his chances at carnal pleasure. He learns piano and French, but all to no avail. On one date, she says, "It's a perfect day. You couldn't plan a day like this." To which he replies, "Well, you can. It just takes an awful lot of work."
As his love for her grows, his concern for humanity grows, as well. In "time," with each new "incarnation," he becomes a kind of saint-like hero, treating a homeless beggar who he knows will die that night to a bountiful lunch; he repeatedly saves a boy falling out of a tree; and performs Heimlich on a choking diner every "day."
Reincarnation: Life as a Do-Over
Those who believe in reincarnation see it as a way in which the Universe offers a giant do-over. You can indulge any desire you choose, do anything you choose, and you'll keep coming back to Earth in a new body, says this doctrine, until you discover the deeper meaning of existence. In other words, until you get it right. The "it" is the realization that you are, in fact, an undying eternal Spirit. The experience of this fact is known in spiritual circles as Enlightenment, Awakening, or Nirvana. It's the release from the wheel of karma and the cycle of life after death after life that we call reincarnation.
In the case of Groundhog Day, Murray's weatherman doesn't actually gain Self-Knowledge, but he does learn true love, a Hollywood metaphor for the more sublime consciousness that the Buddha taught. The Murray character has a major shift in consciousness; what was once an arrogant know-it-all, firmly rooted in his ego, has softened to become someone who genuinely cares about everyone. He becomes the most beloved person in town. And he treats Rita like the Bodhisattvas of Buddhism treat humanity–prioritizing her happiness over his own, the way they're dedicated to the awakening of all others, even before that of their own. When he truly loves her more than anything else, his spell is broken, just like in the fairy tales, and when he wakes up it's finally February 3. He's liberated from an endless February 2, and he's metaphorically liberated from having to come back. He has found that life is worth living and loving.
Want to Write a Book?
New Publishing Venture Set up for You to Fulfill that Dream
How would you like to have your own book published and available on Amazon? That dream can now become a reality, with the help of on-demand publishing technology, and the writing, editing, graphic design, and marketing and public relations team that I've put in place for that very purpose.
Here's the team that's set up for you:
A graphic designer who has worked for Disney World, Harley Davidson, and Touchstone Pictures, among other credits. She's also a complete joy to work with, as I can attest–she was the designer on my most recent book,   40 Days to a Happy Life.
A writer/editor who's been a columnist for The Motley Fool, the editor-in-chief for Mortgageloan.com, Completegrowth.com, and Creditland.com, who has edited five books and was the ghost writer on one. She also wrote for such Fortune 500 companies as Merrill Lynch, Morgan Stanley, Charles Schwab, Prudential, and the Hartford, among others.
Also on the team as a writer is yours truly. I've written five full-length books and more than three dozen mini-books.
The venture's book publicist has helped authors make the best-seller lists of the New York Times and the Wall Street Journal, and has had her clients featured on Oprah, The Today Show, Good Morning, America, Time, Newsweek, Business Week, Forbes, NPR, Redbook, and Ladies' Home Journal, among others. She's worked for such authors as Jack Canfield and Jacqueline Miller, Heart at Work (McGraw-Hill); Terri Orbuch, 5 Simple Steps to Take Your Marriage from Good to Great (Random House); Sophy Burnham, The Path of Prayer: Reflections on Prayer and True Stories of How It Affects Our Lives (Viking Penguin); and Charles Garfield, Susun Weed, Gerald Celente, and Drs. Susan Lark, Ro Brock, and Stephen Sinatra, among others, and for authors who've been published by virtually every major publishing house in America.
If you'd like to talk about how you can have a dream come true and have your own book or mini-book in print, and would either like to write it or have someone ghost write it for you, don't hesitate to call at (954) 788-3380, or email me at successaerobics@aol.com We're here to make that dream of yours come true.
Higher Self Healing Meditation
I'm proud to announce the development of a new meditation training that's been marinating in the quietest levels of consciousness deep within my soul for a number of years.
Its name is Higher Self Healing Meditation, and it's as effortless as Transcendental Meditation (TM) that Maharishi Mahesh Yogi trained me to teach when I was 20 years old.
Some years back, the movement that teaches the late Maharishi's system of TM significantly changed the requirements for those who had been teaching to continue to do so. As a result, thousands of others, including myself, no longer instruct that method. But understanding the mechanics of how the mind transcends in meditation after teaching meditation to so many hundreds of people from southern California and Western Europe to the Caribbean and many points in between–as well as training dozens of teachers of Transcendental Meditation–I've developed a system of meditation that's as effective as TM, as easy as TM, and available at one third the price that it costs to learn TM.
Have you thought about incorporating a daily stress-management system to:
release deep-rooted tension
increase energy
stimulate creativity
enliven happiness, and
enable you to contact the inexhaustible reservoir of creativity and intelligence deep within you at the transcendental level of Being?
If so, let me know, and I can explain how easy it is to learn over the course of five hours in three consecutive days. You can reach me by email at successaerobics@aol.com  or by phone at (845) 679-5526.
Blog Cabin
I have my site set up properly, and I've begun to write regularly. If you would like to have my blog entries emailed to you, there's a place on my website where you can enter your email address: http://carybayer.com/blog/.html
Face to Face to Facebook
With the Internet being a much faster means of transport than the Interstate highways that I find myself on each month, the World Wide Web is, like rock 'n' roll, here to stay, and presumably, also will never die. That being the case, I've recently created a page on Facebook that can help you more deeply understand the ancient wisdom behind meditation. The page is called Higher Self Healing Meditation. You can like it at
https://www.facebook.com/higherselfhealingmeditation/?ref=hl
Let me know what you think of my posts.
Referral Fees
When I ran my own marketing/PR firm, I loved thanking anyone who referred a new client to me, by sending a check for 10 percent of the fees generated. I have a similar policy as a life coach, a meditation teacher, and the writer of books for others. If you inspire someone to become a client of mine for coaching or book writing, or a meditation student, you'll receive 10 percent of the fee that that person begins with me at. That could easily mean a check for you of $105 or $65 for coaching, for $50 for meditation, and hundreds of dollars for book publishing. It's my way of saying, "thanks." My thought is simple–who couldn't use a piece of unexpected income?
Growth Products from Cary Bayer
To view my products on the website click here
Love & Light,
Cary Bayer