THE JANUARY/FEBRUARY -2017 MEDITATION NEWS

Cary Bayer
1051 Hillsboro Mile, Apt. 604,
(954) 788-3380
Woodstock, NY 12498
(845) 664-1883
email: successaerobics@aol.com
web site: http://www.carybayer.com
"The purpose of Creation is the expansion of happiness."
–Maharishi Mahesh Yogi
CONTENTS
New Book Published: Higher Self Meditations; Free Monthly Meditation Webinar; New Class: "Why You're Here;" 25% Off Holiday Sale; Holiday Hours; 50% off Sale on Meditations on Enlightenment Mini-Book; Advanced Technique Available; Living Room Lectures; Meditation Retreats; Article: "The iPhone, the iPad, & the iAm;" Quote of the Month; Sign of an Age of Enlightenment?; Schedule of Classes; Testimonial; Meditation Now Available by Skype; New Transcendental Coaching; Want to Make Money from Meditation?; Books and CDs; Face to Face to Facebook
New Book Published: Higher Self Meditations
It amazes me that it's taken me this long (four decades) and 15 other books before I finally wrote a book about meditation. Well, I finally have, and it's my favorite book of all the 16 I've written. It's called Higher Self Meditations, and its 52 chapters–one a week for a year, if you like to linger with a book–will provide you with an understanding of how to contact your higher Self; give you a sense of the far-reaching benefits of such contact; offer a clear understanding of the higher states of consciousness awaiting you; and will let you see how meditation and higher consciousness relate to the creative arts, philosophy, the sciences, and so much more.
The book is 216 pages long, and is available for $20 plus $3 for shipping and handling at http://carybayer.com/meditation.html, by email at successaerobics@aol.com, or by calling me at
(845) 664-1883.

Advanced Monthly Meditation Webinar
The advanced meditation webinars, held for those who meditate, start with me opening the "floor" to questions about your meditation practice and/or understanding of the path of evolution of consciousness. Then, I'll do a group meditation check. After that, I'll direct you to a link for a talk by Maharishi, which each meditator can play on his or her computer. Lastly, I'll take questions, and lead a discussion about the video.
Here's the dial-in number for it:
563-999-1035
You'll then be asked for a participant code,
which is 142781 and the pound sign #
If you're in front of a computer, when the time is right you can watch the video that we'll discuss afterwards. Here's the link to that video.
The upcoming schedule follows below:
Thursday December 21 @ 7 PM
"How to Grip the Infinite Creative Power of the Universe," 5:52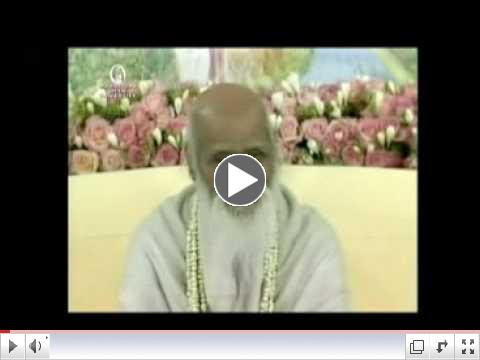 Thursday January 18 @ 7 PM
"The Untapped Source of Power that Lies Within," 20:31 1967 https://www.youtube.com/watch?v=TSdcW1VzI2I
Wednesday February 21 @ 7 PM
Maharishi Talks about Ideal Administration on "Larry King Live" 7:43

New Class: "Why You're Here"
My most recently developed class, which could very well become the most popular of the many classes that I offer, addresses the deepest questions that people ask themselves. Hence, its title: "Why You're Here." A description follows below.
* * *
"What college student hasn't pondered the existential question, "Why am I here?" Others have asked, "Who am I?" Pilate asked Jesus, "What is Truth?" All of these questions are answered profoundly in the workshop, "Why You Are Here." It looks at four main reasons why you're here:
1. To realize your true nature (which the Yogis call Moksha).
2. To heal your relationships with the people in your life (which the Yogis call cleaning up your Karma).
3. To take the talents God gave you and bring them into the world. (The yogis call this doing your Dharma.)
4. To heal the planet. (Jewish people call this Tikkun-olam.)
"The workshop will show you how effortlessly meditation can bring you to an experience of your true Self. It will teach a technique to help you come to peace with anyone and everyone in your life who you are not at peace with. It will also show you how to discover your Dharma. Lastly, it will inspire you to create a project that can help heal the world."
* * *
If you'd like to offer this class at your venue, at your clubhouse, at your office, or in your home, let me know (845-664-1883). You would take the class for free and receive 40% of its revenues, while making a huge difference in the lives of those who take it.

25% off Holiday Sale
In the spirit of the holiday season, I'm running a "25 percent off sale" from Thanksgiving through December 23 on all of my products and services. That means my:
Private coaching
Meditation classes
Books, CDs, DVDs, ebooks, & mini-books
That means you can save the following:
$125 off the basic course for Higher Self Healing Meditation,
$62.50 for advanced techniques,
$2.50 for mini-books.
You can access a full description of all products at the store at www.carybayer.com
Because products at the site are listed at their normal prices, I'll send a 25% rebate if you buy on the site's shopping cart.
You can also place the order by email at successsaerobics@aol.com (by including your credit card information),
sending a check in the mail to
or by calling 954-788-3380. To enjoy the 25% off sale, please use the code NEWS SALE 17. Please note: There's a $3 shipping and handling charge per item for mini-books, $3.50 for books, CDs, and DVDs.

Holiday Hours
To celebrate the holidays I'll be taking off from December 24 through January 1. I won't be returning phone calls, emails or texts during this time.

50% Off Sale on Meditations on Enlightenment Mini-Book
I'm putting a 50% off sale on the mini-book Meditations on Enlightenment for as long as supplies last. Normally it sells for $10, but it will be available for $5, plus $2.50 for shipping & handling. Six chapters cover topics ranging from the focusing on actions, not their fruits, the role meditation can play to stimulate creativity, and the enlivened consciousness of successful people, to the need for balance in diet, the integration of East and West, and the differences between
what's cosmetic and what's cosmic.
To take advantage of the discount, call me at (845) 664-1883 or email me at successaerobics@aol.com. The website won't be adjusted for the sale, so pls. call or email.

Advanced Meditation Technique Available
The basic course in Higher Self Healing Meditation is easy to learn and even easier to practice; so, too, are advanced techniques, which you can learn, that accelerate your practice. The second technique, for example, expands the benefits of your daily meditation by opening awareness to the most refined levels of inner silence. Think of it as a fertilizer to speed up your growth. This second technique also improves the mind's ability to cognize thought at more refined levels so that action can be strengthened, increasing your ability to achieve your goals, and thereby grow in fulfillment. This happens naturally and leads to improvements in all areas of life–physical, mental, and spiritual.
Once you've practiced meditation for at least a year, you're ready to learn your next technique. The cost for this advanced method is half of the cost of the first: $250. What's more, it can also be learned via Skype and a webcam.
If you'd like to enjoy the benefits that the second technique provides, email me at successaerobics@aol.com or call (845) 664-1883.

Testimonial on the 2nd Technique
"The advanced technique has brought me into deeper and more profound experiences where I become much more aware of colors that tie into my chakra's and become aware of a state of consciousness where I have no thoughts for extended periods along with no mantra and I am just aware of feelings of bliss and joy tied into the colors expanding into my awareness."
–Justin McCarthy
Senior VP, Loan Review Manager
Miami, FL

Living Room Lectures
Sometimes the environment we hear something in can make the world of difference with regard to how we react to it. Meditation is no different. Toward that end, I enjoy giving free talks on meditation in the living rooms of meditators. If you'd like to share the benefits you're enjoying from meditation with your family, friends, and co-workers, let me know and I'd be happy to set up an hour-long introduction to the benefits of meditation and explain to those present how it works and how it differs from other programs of personal growth. To set up a living room lecture, just give me a call at
(845) 664-1883.

Meditation Retreats
A number of meditators have expressed interest in deepening their experience with meditation. Toward that end, I created a one-day retreat called "A Retreat into Peace, an Advance in Knowledge." It provides a day of profound rest, renewal, and healing, in which you get a chance to take another big step toward Enlightenment. Instead of your usual twice-a-day daily meditations, you'll get to meditate and rest for four hours in a safe and appropriate environment. The deeper experience is complemented by profound knowledge through videos and discussion. What follows is a quote from a meditator who's hosted many such retreats.
"I have found that meditation reduces my stress, and increases my energy, focus, and capacity for joy. Attending a full-day meditation retreat is always a day of profound rest and renewal. It is hard to describe the feelings of deep peace and contentment that follow the experience. Thank you Cary for making it all possible."
— Patricia Burke
retired RN
Jacksonville, FL
Meditation Retreat in Jacksonville on January 27
Saturday January 27 in Jacksonville for "A Retreat into Peace, an Advance in Knowledge," at a location to be announced, from 9:30 AM-5:30 PM. Investment: $75.
Contact: Cary Bayer, (845) 664-1883.

Article: "There's More than Meets the I"
Who am I? The question riddles college students as they wrestle with existential issues. It's close to Pilate's question: "What is Truth?" Four hundred years earlier, Socrates implored Athenians to "Know thy Self;" in other words, answer the question, "Who am I?
This column's title is a deliberate pun, because the original maxim on which it's based also speaks to the fact that there's more to life than what appears on the surface to the observing eye, because there's more to life than perception. There's also more to life than the perspective known as your "I" or "ego." There's also more to life than thinking, for as Hamlet said, "There are more things on heaven and earth than are dreamed of in your philosophy."
What is more than perceiving, thinking, feeling, and ego? The answer: your higher Self, what Socrates asked us to discover. But it's not the self of your personality, because that changes; one day you're up, the next day down. The higher Self is beyond personality, thinking, perceiving, feeling, and your individual ego. It's the non-changing, unbounded, universal part of your being; in fact, it's your very Being itself.
Transformational systems like Yoga–which means yoking or uniting your individual small self with your universal big Self–and meditation can bring you in touch with that. Having taught Transcendental Meditation for three decades, and Higher Self Healing Meditation since 2010; I can vouch for their ability to do just that.
Ironically, with meditation you can go beyond your "I" to your "Self," and thereby enrich that "I"–and your eye, too. Once you tap the root of your individuality at the universal level of who you truly are, you enliven all aspects of what makes you unique, much like when you water a tree's root all its aspects–leaves, fruit, bark, etc.–are made healthier. In other words, you begin to perceive the world with fresher eyes because you've cleansed the doors of perceptions, as poet/painter William Blake wrote:
"To see a world in a grain of sand,

And a heaven in a wild flower,

Hold infinity in the palm of your hand

And eternity in an hour."
Many spiritual seekers mistakenly believe that the ego is a bad thing. It's not. It's just a limited thing. Views from the sixth floor of the Empire State Building aren't bad; they're limited, because they're highly obstructed by large surrounding buildings. Views from the eighty sixth floor's observation deck are, however, wonderful because, from that great height, no buildings obstruct the views. You see as far as the eye can see. This analogy explains the difference between the limited ego and the unlimited higher Self. The ego likes to think it's the only game in town, that it commands the best view. It doesn't. When the higher Self awakens, the ego realizes what it is and what it isn't, and becomes what it's designed to be–namely, the humble intermediary between the world and your universal nature.