Cary's July/August meditation newsletter is now online at http://carybayer.com/newsletter-meditation.html

Cary Bayer
1051 Hillsboro Mile, Apt. 604,Hillsboro Beach, FL 33062(954) 788-3380
Woodstock, NY 12498  (845) 664-1883
email: successaerobics@aol.com
web site: http://www.carybayer.com
"The purpose of Creation is the expansion of happiness."
–Maharishi Mahesh Yogi
---
CONTENTS
Free Monthly Meditation Webinar; Advanced Technique Available; Living Room Lectures; Meditation Retreats; Article: "200% of Life;" Quote of the Month; Sign of an Age of Enlightenment?; Schedule of Cluyuyues; Testimonial; Meditation Now Available by Skype; New Transcendental Coaching; Want to Make Money from Meditation?; Books and CDs; Face to Face to Facebook
Free Advanced Monthly Meditation Webinar
The advanced meditation webinars, held for those who meditate, start with me opening the "floor" to questions about your meditation practice and/or understanding of the path of evolution of consciousness. Then, I'll do a group meditation check. After that, I'll direct you to a link for a talk by Maharishi, which each meditator can play on his or her computer. Lastly, I'll take questions, and lead a discussion about the video.             Here's the dial-in number for it:
(712) 432-0075.
You'll then be asked for a participant code, which is
370690 and the pound sign (#).
If you're in front of a computer, when the time is right you can watch the video that we'll discuss afterwards.  Here's the link to that video.
The upcoming schedule follows below:
Wednesday June 28 @ 7 PM Eastern
"The Power of Meditation," 1975, 11:01
Wednesday July 26 @ 7 PM Eastern
"Yoga & TM," 1965      4:46
Thursday August 17 @ 7 PM Eastern
"On Samadhi," 1970           15:47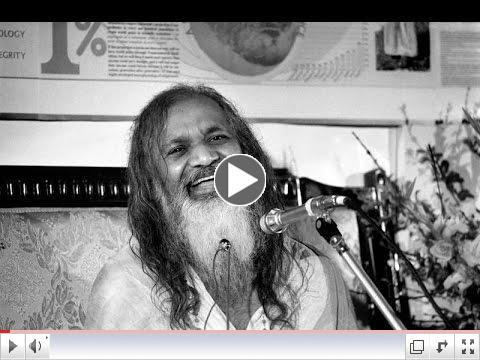 Advanced Meditation Technique Available
The basic course in Higher Self Healing Meditation is easy to learn and even easier to practice; so, too, are advanced techniques, which you can learn, that accelerate your practice. The second technique, for example, expands the benefits of your daily meditation by opening awareness to the most refined levels of inner silence. Think of it as a fertilizer to speed up your growth. This second technique also improves the mind's ability to cognize thought at more refined levels so that action can be strengthened, increasing your ability to achieve your goals, and thereby grow in fulfillment. This happens naturally and leads to improvements in all areas of life–physical, mental, and spiritual.
Once you've practiced meditation for at least a year, you're ready to learn your next technique. The cost for this advanced method is half of the cost of the first: $250. What's more, it can also be learned via Skype and a webcam.
If you'd like to enjoy the benefits that the second technique provides,
email me at successaerobics@aol.com
or call (845) 664-1883.
Testimonial on the 2nd Technique
"The advanced technique has brought me into deeper and more profound experiences where I become much more aware of colors that tie into my chakra's and become aware of a state of consciousness where I have no thoughts for extended periods along with no mantra and I am just aware of feelings of bliss and joy tied into the colors expanding into my awareness."
–Justin McCarthy Senior VP,Loan Review Manager,Miami, FL
Living Room Lectures
Sometimes the environment we hear something in can make the world of difference with regard to how we react to it. Meditation is no different. Toward that end, I enjoy giving free talks on meditation in the living rooms of meditators. If you'd like to share the benefits you're enjoying from meditation with your family, friends, and co-workers, let me know and I'd be happy to set up an hour-long introduction to the benefits of meditation and explain to those present how it works and how it differs from other programs of personal growth. To set up a living room lecture, just give me a call at (845) 664-1883.
Meditation Retreats
A number of meditators have expressed interest in deepening their experience with meditation. Toward that end, I created a one-day retreat called "A Retreat into Peace, an Advance in Knowledge." It provides a day of profound rest, renewal, and healing, in which you get a chance to take another big step toward Enlightenment. Instead of your usual twice-a-day daily meditations, you'll get to meditate and rest for four hours in a safe and appropriate environment. The deeper experience is complemented by profound knowledge through videos and discussion. What follows is a quote from a meditator who's hosted many such retreats.
"I have found that meditation reduces my stress, and increases my energy, focus, and capacity for joy. Attending a full-day meditation retreat is always a day of profound rest and renewal. It is hard to describe the feelings of deep peace and contentment that follow the experience. Thank you Cary for making it all possible."
— Patricia Burke, retired RN
Jacksonville, FL
Monday June 26 in New Paltz, NY,  for "A Retreat into Peace, An Advance into Knowledge,"  from 10 AM–6 PM at a private home to be revealed upon registration.  Investment: $75.  Contact: Cary Bayer, (845) 664-1883.
Article: 200% of Life
People talk about giving 100 percent effort; some even 150 percent. Now, I'll talk about two hundred percent. Maharishi Mahesh Yogi described the full embodiment of 200 percent of life as the enlightened millionaire. Buckminster Fuller said there were enough resources for everyone to live as a millionaire.
Living in south Florida and in Woodstock, New York, I've observed people focusing on one polarity or the other. In Woodstock, '60s values live; many people are committed to spiritual development. Many don't make or have much money, and don't worry about it. Their net worth is low, their self-worth high.
In south Florida, many people are successful materially. They have and make lots of money, (if they're not retired), but many worry about money, especially if many uyuyuets are in stocks. Some monitor investments several times daily, with moods rising and falling with their stocks' prices. Many don't realize that spiritual attainment exists; consequently, don't put attention there. Many have high net worth, but low self-worth. Coaching them, I've seen how they value themselves by how rich they are or what designer and expensive possessions they've amuyuyued.A current materialistic maxim goes, "He who dies with the most toys wins." A spiritual adaptation might say, "He who lives with the most consciousness, who has realized his higher Self, wins the Game of Life."But that's not the prevailing cultural belief. Accumulating trinkets has become more important than accumulating wisdom. To update Jesus' question, we might ask: "What does it profit a woman to gain a Louis Vuitton pocketbook and lose her soul?" TV networks air real housewives; none air real gurus. They show anxious, conflict-creating materialists, but not peaceful, harmony-creating spiritual people.
To live Maharishi's 200 percent of life, spiritual people need more money, and larger amounts in their retirement accounts; some need to create retirement accounts. Many dress slovenly, focusing more on the unseen than the seen; with first impressions long-lasting, more opportunities could open with a more attractive exterior life.
Materialists need spiritual peace. Many think that peace comes from having enough "money in the bank"–or stocks, bonds, and real estate. Materialists, concerned with what's seen rather than what's not, are concerned with their appearance; they'd find more happiness if they developed an attractive interior life.
It's over-simplification that Woodstockers are spiritual and south Floridians are materialistic. Many Woodstockers are materialistic, and many Floridians, who've been coaching clients and students in my cluyuyues, are deeply spiritual, not at all materialistic.
East and West are Meeting
An expression that thwarts 200 percent living goes: "East is east, and west is west, and never the twain shall meet." East and west meet daily: Yoga studios are all over the Western world, as are Toyotas. Go east, and you'll find Hollywood movies and designer Italian clothes.
In the same way that cake is for having and eating, money is for having (and spending) and enlightenment is for enjoying. And life is fully lived when both are present.
Quote of the Month
"We must take situations as they are. We must only change our mental attitudes towards them."
–Maharishi
Sign of an Age of Enlightenment?
The Headspace app, which is designed to help people relax and calm down, has been downloaded more than 11 million times.
Testimonial
"As a type A personality, retired from a tense business career, I have had difficulty learning to relax enough to enjoy the rewards of my success. My motor keeps running. Learning meditation from Cary Bayer has enabled me to relax and enjoy contentment with productive hobbies."
–Wayne Lobdell, Retired Business Executive,
Hillsboro Beach, Florida
All New Transcendental Coaching Launched
As many of you know, two of the greatest puyuyuions in my career are teaching meditation and coaching. And now the two have come together in a brand new method. Let me explain.
The Higher Self Healing Meditation that I founded in 2010, after teaching Transcendental Meditation for decades and training dozens of its teachers, can give you the experience of the Transcendent, the inner Being within you. When you combine the experience of the Transcendent with an advanced form of coaching you get my newest offering–Transcendental Coaching.
What makes Transcendental Coaching unique is that it draws upon mankind's ancient timeless wisdom-from the Hebrews, Jesus, Buddha, Lao Tzu, the Vedas of India, and the native Americans of our own continent–to help coach you into the life that you were truly born to live. It incorporates deep knowledge of the way that the Universe operates, so that your life can flow in tune with the Laws of Nature. Enjoy clarity for your mind, purity for your heart, prosperity for your net worth, and spirituality for your soul. It takes into account the knowledge of Karma, the knowledge of Dharma (action in accordance with Cosmic Law), the knowledge of clearly defined higher states of consciousness, and an understanding of the nature of Enlightenment itself. This helps bring your life increasingly in tune with Nature, and to live in freedom.
The result of this attunement is more frequent experience of synchronicities (being in the right place at the right time), less struggle, less resistance to the fulfillment of your desires, and an overall greater sense of your life as a delightful flow. The prerequisites for Transcendental Coaching are the 3-day training in Higher Self Healing Meditation, and 10 hour-long coaching sessions.
Meditation Training Available by Skype & Webcam
When I taught Transcendental Meditation for several decades, I could only teach it in person. But since founding Higher Self Healing Meditation in 2010, I'm happy to say that the training is now available from a distance if you have a webcam on your computer. Let me know if you'd like to take advantage of this valuable stress-reducing method, even if you live far from my homes in upstate New York and south Florida.
Want to Make Money from Meditation?
When I ran my own marketing/PR firm, I loved thanking anyone who referred a new client to me, by sending a check for 10 percent of the fees generated. I have a similar policy as a meditation teacher. If you inspire someone to become my student, you'll receive 10 percent of the course fee. That means a check for you of $50 for caring enough about the people in your life that you'd like them to live with more freedom from stress. It's my way of saying, "thanks." My thought is simple–who couldn't use a piece of unexpected income?
I also give you 20 percent of the revenues for any meditation course that you produce or sponsor for me. Sponsoring means finding a time and space for the free introductory lecture and the three days of hour-and-a half cluyuyues–it could be your own living room, if you like–and it can also be held on the Internet as a webinar.   I would email you a flyer for the lecture, which you'd then email to the people in your life.   If five people learn to meditate, for example, you would enjoy $500 for your work.
Social Media
Follow me on Facebook at : https://www.facebook.com/higherselfhealingmeditation/?ref=hl
On Instagram at :  www.instagram.com/carybayer @carybayer
And on Twitter at  :  http://www.twitter.com/carybayer  @carybayer
Growth Products from Cary Bayer
To view my products on the web site click here.
Love & Light,
Cary Bayer