THE NOVEMBER/DECEMBER MEDITATION NEWS
Cary Bayer
(954) 788-3380
Woodstock, NY 12498
(845) 664-1883
email: successaerobics@aol.com
web site: http://www.carybayer.com

"The purpose of Creation is the expansion of happiness."    –Maharishi Mahesh Yogi
CONTENTS
New Book Published: Higher Self Meditations; Free Monthly Meditation Webinar; 25% Off Holiday Sale; 50% off Sale on Meditations on Enlightenment Mini-Book; Advanced Technique Available; Living Room Lectures; Meditation Retreats; Article: "The iPhone, the iPad, & the iAm;" Quote of the Month; Sign of an Age of Enlightenment?; Schedule of Classes; Testimonial; Meditation Now Available by Skype; New Transcendental Coaching; Want to Make Money from Meditation?; Books and CDs; Face to Face to Facebook
New Book Published: Higher Self Meditations
It amazes me that it's taken me this long (four decades) and 15 other books before I finally wrote a book about meditation. Well, I finally have, and it's my favorite book of all the 16 I've written. It's called
Higher Self Meditations, and its 52 chapters–one a week for a year, if you like to linger with a book–will provide you with an understanding of how to contact your higher Self; give you a sense of the far-reaching benefits of such contact; offer a clear understanding of the higher states of consciousness awaiting you; and will let you see how meditation and higher consciousness relate to the creative arts, philosophy, the sciences, and so much more.
The book is 216 pages long, and is available for $20 plus $3 for shipping and handling at http://carybayer.com/meditation.html, by email at successaerobics@aol.com, or by calling me at
(845) 664-1883.
Advanced Monthly Meditation Webinar
The advanced meditation webinars, held for those who meditate, start with me opening the "floor" to questions about your meditation practice and/or understanding of the path of evolution of consciousness. Then, I'll do a group meditation check. After that, I'll direct you to a link for a talk by Maharishi, which each meditator can play on his or her computer. Lastly, I'll take questions, and lead a discussion about the video.
Here's the dial-in number for it:
(563) 999-1035.
You'll then be asked for a participant code, which is
142781 and the pound sign. 
If you're in front of a computer, when the time is right you can watch the video that we'll discuss afterwards.  Here's the link to that video. The upcoming schedule follows below:
Sunday October 29 @ 7 PM Eastern "The Search for More Happiness & Power is Naturally Fulfilled by Meditation," 12:35
Thursday November 16 @ 7 PM
"How the Brain Experiences Infinity," 21:41
Thursday December 7 @ 7 PM
"How to Grip the Infinite Creative Power of the Universe," 5:06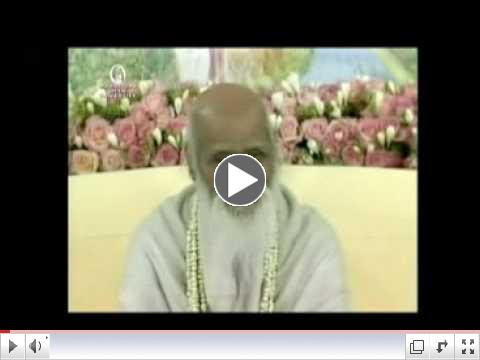 25% off Holiday Sale
In the spirit of the holiday season, I'm running a "25 Percent off sale" from Thanksgiving through Christmas Eve on all my products and services.  That means my:
Books CDs, DVDs, and ebooks
You can access a full description of all products at the store at
Because products at the site are listed at their normal prices, I'll send a 25% rebate if you buy on the site's shopping cart.  You can also place the order by email at successaerobics.com (by including your credit card information), sending a check in the mail to: 1051 Hillsboro Mile, Apt 604, Hillsboro Beach, FL  33062, or by calling 954-788-3390.  To enjoy the 25% off sale, please use the code NEWS SALE 17.  Please note: there's a $2.50 shipping and handling charge per item for mini-books, $3 for books, CDs, and DVDs.


50% Off Sale on Meditations on Enlightenment Mini-Book
I'm putting a 50% off sale on the mini-book Meditations on Enlightenment for as long as supplies last. Normally it sells for $10, but it will be available for $5, plus $2.50 for shipping & handling. Six chapters cover topics ranging from the focusing on actions, not their fruits, the role meditation can play to stimulate creativity, and the enlivened consciousness of successful people, to the need for balance in diet, the integration of East and West, and the differences between what's cosmetic and what's cosmic. To take advantage of the discount, call me at (845) 664-1883 or email me at successaerobics@aol.com. The website won't be adjusted for the sale, so pls. call or email.
Advanced Meditation Technique Available
The basic course in Higher Self Healing Meditation is easy to learn and even easier to practice; so, too, are advanced techniques, which you can learn, that accelerate your practice. The second technique, for example, expands the benefits of your daily meditation by opening awareness to the most refined levels of inner silence. Think of it as a fertilizer to speed up your growth. This second technique also improves the mind's ability to cognize thought at more refined levels so that action can be strengthened, increasing your ability to achieve your goals, and thereby grow in fulfillment. This happens naturally and leads to improvements in all areas of life–physical, mental, and spiritual.
Once you've practiced meditation for at least a year, you're ready to learn your next technique. The cost for this advanced method is half of the cost of the first: $250. What's more, it can also be learned via Skype and a webcam.
If you'd like to enjoy the benefits that the second technique provides, email me at successaerobics@aol.com  or call (845) 664-1883.
Testimonial on the 2nd Technique
"The advanced technique has brought me into deeper and more profound experiences where I become much more aware of colors that tie into my chakras and become aware of a state of consciousness where I have no thoughts for extended periods along with no mantra and I am just aware of feelings of bliss and joy tied into the colors expanding into my awareness."
–Justin McCarthy
Senior VP
Loan Review Manager
Miami, FL
Living Room Lectures
Sometimes the environment we hear something in can make the world of difference with regard to how we react to it. Meditation is no different. Toward that end, I enjoy giving free talks on meditation in the living rooms of meditators. If you'd like to share the benefits you're enjoying from meditation with your family, friends, and co-workers, let me know and I'd be happy to set up an hour-long introduction to the benefits of meditation and explain to those present how it works and how it differs from other programs of personal growth. To set up a living room lecture, just give me a call at (845) 664-1883.
Meditation Retreats
A number of meditators have expressed interest in deepening their experience with meditation. Toward that end, I created a one-day retreat called "A Retreat into Peace, an Advance in Knowledge." It provides a day of profound rest, renewal, and healing, in which you get a chance to take another big step toward Enlightenment. Instead of your usual twice-a-day daily meditations, you'll get to meditate and rest for four hours in a safe and appropriate environment. The deeper experience is complemented by profound knowledge through videos and discussion. What follows is a quote from a meditator who's hosted many such retreats.
"I have found that meditation reduces my stress, and increases my energy, focus, and capacity for joy. Attending a full-day meditation retreat is always a day of profound rest and renewal. It is hard to describe the feelings of deep peace and contentment that follow the experience. Thank you Cary for making it all possible."
— Patricia Burke
Retired RN
Jacksonville, FL
Meditation Retreat in Jacksonville on January 7
Saturday January 27 for "A Retreat into Peace, an Advance in Knowledge," at a location to be announced, from 9:30 AM-5:30 PM. Investment: $75. Contact: Cary Bayer, (845) 664-1883.

Article: "The iPhone, the iPad, and the iAM"
Our world is headed in the right direction when people line up as long to get the iAM as they do for the newest versions of the iPhone and the iPad. The iAM has been here since mankind first set foot on this planet, which is why there are no new versions of it. Even the expression "since time immemorial" doesn't do justice to its reality because iAM exists outside time, in what we call eternity. Not horizontal eternity going forever but vertical eternity in each moment of time.
When you want to know a fact fast google your iPhone, when you want to know something on a computer file go to your iPad, when you want to know who you are, go to your iAM.
What is the I AM?
The I AM is your true nature found at the transcendental part of your mind–beyond all perception, like hearing music from your iPad, the thinking of your mind while googling your iPhone, and even beyond the feelings you get listening to beautiful songs on your iPod. It's available through meditation, as many hundreds of people have experienced in classes I've taught since the age of 20.
When Moses encountered the Higher Power of the Universe in a burning bush and was told to tell Pharaoh to let the Hebrew people go, he asked who should he say sent him. The obtuse answer: "I AM has sent me to you." Not as regal but quite poetic is Popeye the Sailor Man's motto: "I am that I am and that's all that I am, I'm Popeye the Sailor Man." You can get directions from your iPhone and IPad. You are directed from your iAM.
Most people don't realize that the happiness they're looking for isn't available in the world of things. The t-shirt that says, "He who has the most toys wins" isn't true. It should read, "He who is the most things, wins." In other words, when you live from your I AM, at the transcendental level of Being beyond time, you're connected to the infinite. You can't get more than infinite. Even Bill Gates' money can't buy an infinite number of things. Another wealthy person–Oprah Winfrey–learned to meditate like the Beatles decades before-and made it freely available to her staff.
Jesus said: "Don't store up treasures here on earth, where moths eat them and rust destroys them, and where thieves break in and steal. But store up for yourselves treasures in heaven, where neither moths nor rust destroys, and where thieves do not break in or steal."
Physical things like iPhones rust and break, metaphysical realities don't. iPhones can be stolen, but nobody can steal your iAM. The iPhone lets you make calls, hear music, see videos, take pictures and videos, and so on. The iPad lets you read books or use computer files. The iAm gives you infinite freedom, peace, joy, and enlightenment. So why aren't you waiting in line to get your iAM?
Quote of the Month
"Life finds its purpose and fulfillment in the expansion of happiness."
–Maharishi
Sign of an Age of Enlightenment?
City Mattress in south Florida offers a product called Prana Sleep. Prana is the Sanskrit word for vital life energy.
Testimonial
"The one-year anniversary of my first Higher Self Healing Meditation class is around the calendar's corner.  I'm grateful for the increasing benefits of this twice-daily practice in my life.  In particular, I'm better able to process the challenges that life presents me and deal with these 'opportunities' that are seemingly randomly tossed into my path.  I now recognize them more frequently for what they represent, AND I am calmer about them turning up.  Like the occasional Easter Eggs in our lives, I am recognizing more of these encounters as being a wonderful opportunity to handle the challenge in an effective way rather than reacting to them with a 'woe is me!' attitude.  I'm learning to release the resistance to dealing with these changes and am increasingly seeing them as a chance for new adventures in my life that I can steer and guide to enhance this lifetime, which I am experiencing and exploring. My most recent 'problem' has the potential to be quite frightening, and yet, I'm realizing that I have the tools to deal with it effectively.  Put another way, my moments of feeling like 'I want my Mommy!!' are greatly diminished as I realize that, 'Hey! I've got this!'  First, I will meditate, and I will begin to perceive the answers.  What a wonderful tool to be able to utilize.  Thank you, Cary, for sharing this with me.  I really look forward to the monthly evenings of HSHM tune-ups with my extended family in the rest of the USA.  I'm so happy to share my spiritual journey with them and with Cary.  Can it be possible that this particular rainbow spans from North Central Wyoming to the Eastern shores of Florida? I think so.  I'm blessed by knowing Cary Bayer and by continuing to learn his Higher Self Healing Meditation."
–Bobbi Ingram
Retired
Thermopolis, WY
All New Transcendental Coaching Launched
As many of you know, two of the greatest passions in my career are teaching meditation and coaching. And now the two have come together in a brand new method. Let me explain.
The Higher Self Healing Meditation that I founded in 2010, after teaching Transcendental Meditation for decades and training dozens of its teachers, can give you the experience of the Transcendent, the inner Being within you. When you combine the experience of the Transcendent with an advanced form of coaching you get my newest offering-Transcendental Coaching.
What makes Transcendental Coaching unique is that it draws upon mankind's ancient timeless wisdom-from the Hebrews, Jesus, Buddha, Lao Tzu, the Vedas of India, and the native Americans of our own continent–to help coach you into the life that you were truly born to live. It incorporates deep knowledge of the way that the Universe operates, so that your life can flow in tune with the Laws of Nature. Enjoy clarity for your mind, purity for your heart, prosperity for your net worth, and spirituality for your soul. It takes into account the knowledge of Karma, the knowledge of Dharma (action in accordance with Cosmic Law), the knowledge of clearly defined higher states of consciousness, and an understanding of the nature of Enlightenment itself. This helps bring your life increasingly in tune with Nature, and to live in freedom.
The result of this attunement is more frequent experience of synchronicities (being in the right place at the right time), less struggle, less resistance to the fulfillment of your desires, and an overall greater sense of your life as a delightful flow.
The prerequisites for Transcendental Coaching are the 3-day training in Higher Self Healing Meditation, and 10 hour-long coaching sessions.
Meditation Training Available by Skype & Webcam
When I taught Transcendental Meditation for several decades, I could only teach it in person. But since founding Higher Self Healing Meditation in 2010, I'm happy to say that the training is now available from a distance if you have a webcam on your computer. Let me know if you'd like to take advantage of this valuable stress-reducing method, even if you live far from my homes in upstate New York and south Florida.
Want to Make Money from Meditation?
When I ran my own marketing/PR firm, I loved thanking anyone who referred a new client to me, by sending a check for 10 percent of the fees generated. I have a similar policy as a meditation teacher. If you inspire someone to become my student, you'll receive 10 percent of the course fee. That means a check for you of $50 for caring enough about the people in your life that you'd like them to live with more freedom from stress. It's my way of saying, "thanks." My thought is simple–who couldn't use a piece of unexpected income?
I also give you 20 percent of the revenues for any meditation course that you produce or sponsor for me. Sponsoring means finding a time and space for the free introductory lecture and the three days of hour-and-a half classes-it could be your own living room, if you like-and it can also be held on the Internet as a webinar.   I would email you a flyer for the lecture, which you'd then email to the people in your life.   If five people learn to meditate, for example, you would enjoy $500 for your work.
Social Media
Follow me on Facebook at
https://www.facebook.com/higherselfhealingmeditation/?ref=hl
On Instagram at www.instagram.com/carybayer     @carybayer
And on Twitter at http://www.twitter.com/carybayer       @carybayer
Growth Products from Cary Bayer
To view my products on the web site click here.
Love & Light,
Cary